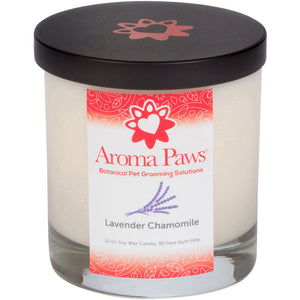 Aromatic Candle Blended with Lavender, Organic Blue Chamomile, Ylang Ylang & Eucalyptus.
Lavender oil is blended with Organic Blue Chamomile for a soothing & relaxing fragrance. Hints of Ylang Ylang & Eucalyptus add a slight herbal bottom note
Soy wax sourced from American soy farms, 100% unbleached cotton wick, Handcrafted in the USA, in reusable and recyclable jar, 90 hour burn time.
12 oz