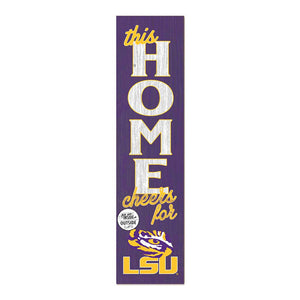 Let everyone know who you are cheering for on game day with this unique "leaner" sign which is designed to sit and lean against any wall or entryway. 12x48 Inches. Exterior, Weather-Resistant Wood. No Hanger Included.
MADE IN THE USA. - Officially licensed.
PICKUP ONLY - NO SHIPPING
Buy online, pickup in store.
Select pickup at checkout.
Pickup address: 
Inside Finders Keepers of Baton Rouge
2236 N Sherwood Forest Blvd.
Baton Rouge, LA 70815