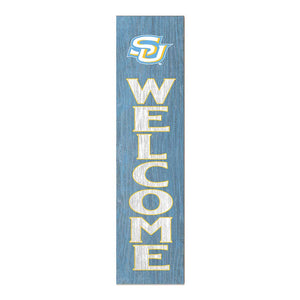 Display your team pride with this unique welcome sign. They are called "leaners" because they are designed to sit and lean against an entryway or wall. 12x48 Inches. Exterior, Weather-Resistant Birch. No Hanger Included.
MADE IN THE USA. - Officially licensed.
PICKUP ONLY - NO SHIPPING
Buy online, pickup in store.
Select pickup at checkout.
Pickup address: 
Inside Finders Keepers of Baton Rouge
2236 N Sherwood Forest Blvd.
Baton Rouge, LA 70815